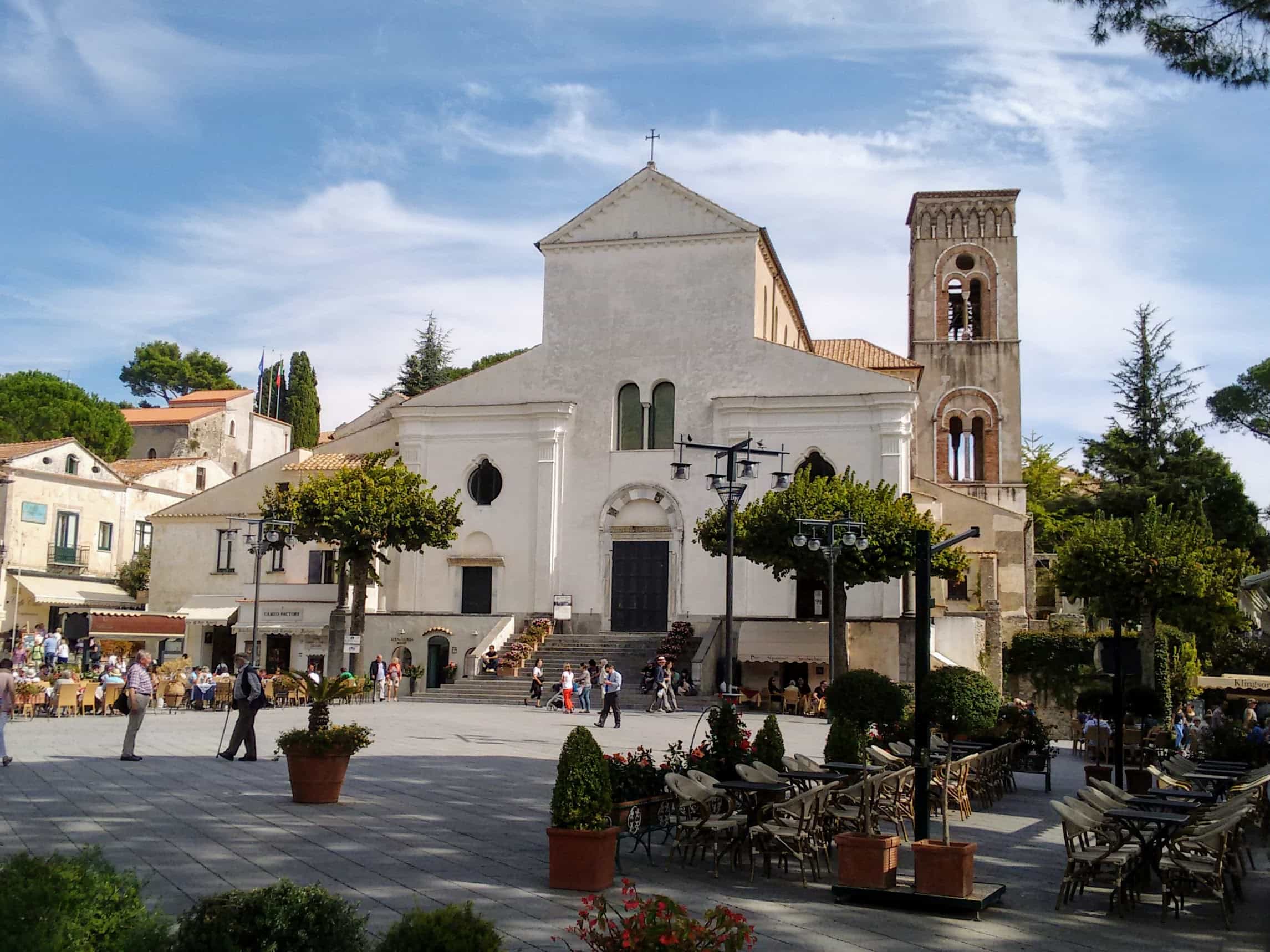 Ravello was part of the medieval Maritime Republic of Amalfi and is now considered one of the jewels of the Amalfi Coast. The hub is the charming town square which is presided over by the 12th Century Cathedral. From there you can enter Villa Rufolo renownowned for its architecture, gardens and host of the annual Ravello Festival. Leading off are several cobbled lanes, one to Villa Cimbrone, another is Via Roma (every town in Italy has one), and stairs take you to up to the town hall and grdens, 5* hotels and other upper areas of the town. Around the town square there are many places to enjoy a drink, coffee or meal and watch La Vita della Piazza' (town square life). You can find a good selection of local stores the and a good selection shops. The recently built opera house is renowned for its music and concerts and in the summer months the palatial Villa Rufolo, hosts the world-renowned annual music festival, The Ravello Festival.
The towns closest to Ravello are Minori, Maiori which you can see from our terraces. Amalfi is close by also, just not visible. Further up the hillside across the valley is the town of Scala which can be seen from the town square.
Where Romans Relaxed
Minori is a cute little town which has the remains of a Roman Villa and nice beach. Maiori is a larger town, ideal for shopping and has a large beach area. Amalfi has a stunning cathedral (Duomo di San Andrea – Cathredal of St. Andrew) and vibrant town with several beach areas. Amalfi is also a main transport hub with buses and ferries to towns along the coast and islands such as Capri.
The Jewels of the Costiera Amalfitana
Other towns of the Costiera to consider visiting and easily reached by car include Amalfi, Positano, Sorrento, Vietri, Citara and Salerno – to name a few. Pompei, Naples, Vesuvio and Capri can also be easily visited for a day trip.
The Amalfi Coast Road itself – from Sorrento to Salerno with Amalfi in the middle – is incredibly scenic and is considered one of the Best Drives of the World by National Geographic. Take the bus for alternative way to experience this and a stunning ride. Buses go from Amalfi towards Salerno or towards Sorrento and cost just a few euros.
View from the Sea
Following in the wake of the Amalfi Coast's maritime heritage, a recommended alternative way to explore this wonderful area is from the sea. From Amalfi, there are many boat tour options for visiting the coast and Capri. Alternatively is to go independent and rent a self-drive motorboat (or with skipper) to have complete freedom to experience and enjoy.