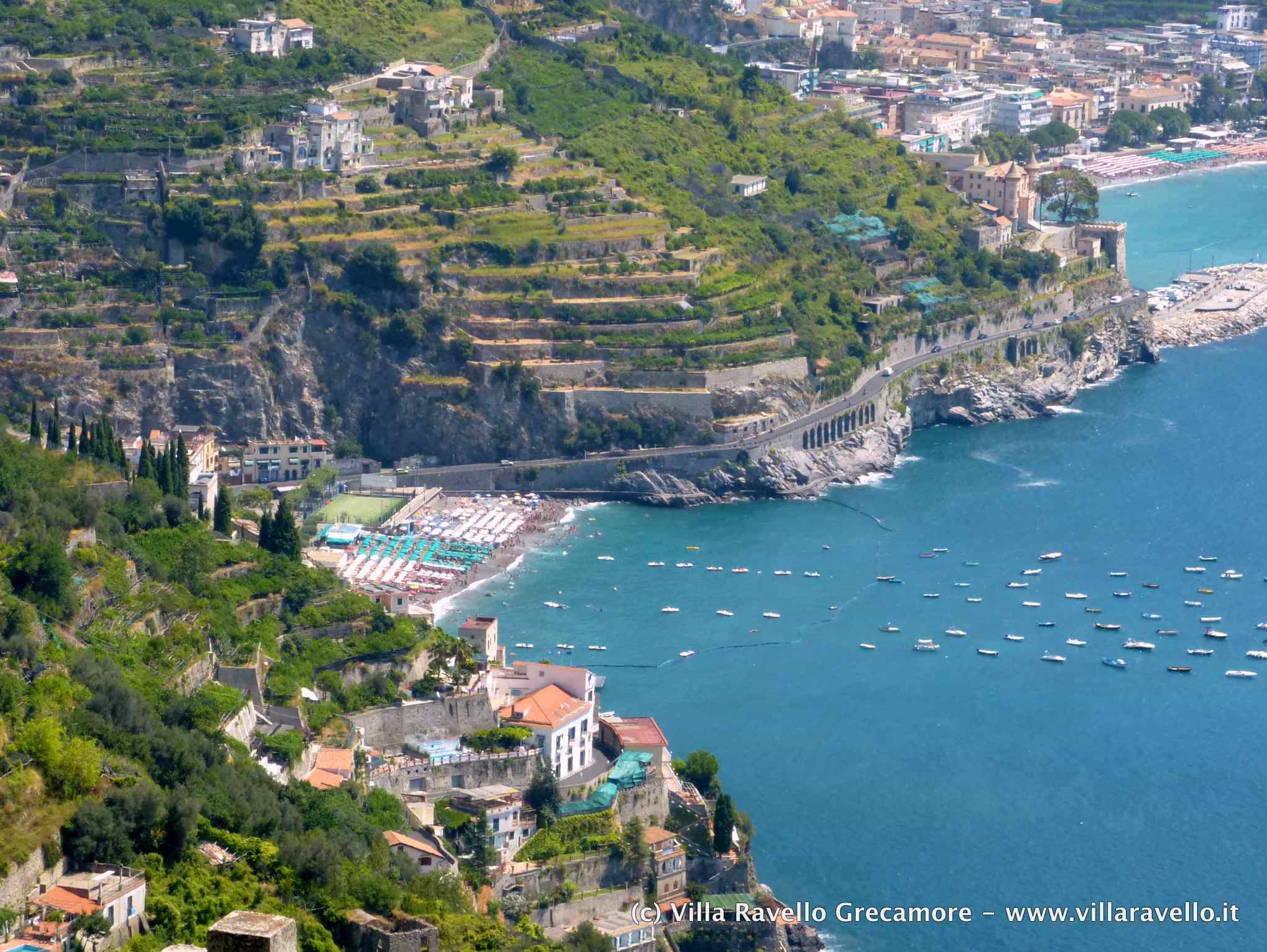 Set in the historic town of Ravello, in the heart of the Amalfi Coast is our villa Villa Ravello Grecamore.
Located in a tranquil part of town, the accommodation is both spacious and comfortable making it perfect for families and groups of friends. From most rooms and outside spaces you can enjoy the stunning sea and coastal views. Ravello's charming town square area is within walking distance and is the hub of the town. Presided over by the C12th cathedral, taking the cobbled lanes you reach several several historic sites, shops, restaurants and bars.
With the beautiful Amalfi Coast or Costiera Amalfitana as the setting and Villa Ravello Grecamore as your base, a trully memorable vacation is near***. The landscape is incredibly beautiful with enchanting towns, gravity-defying architecture and some of the most stunning views you'll find in all of Italy.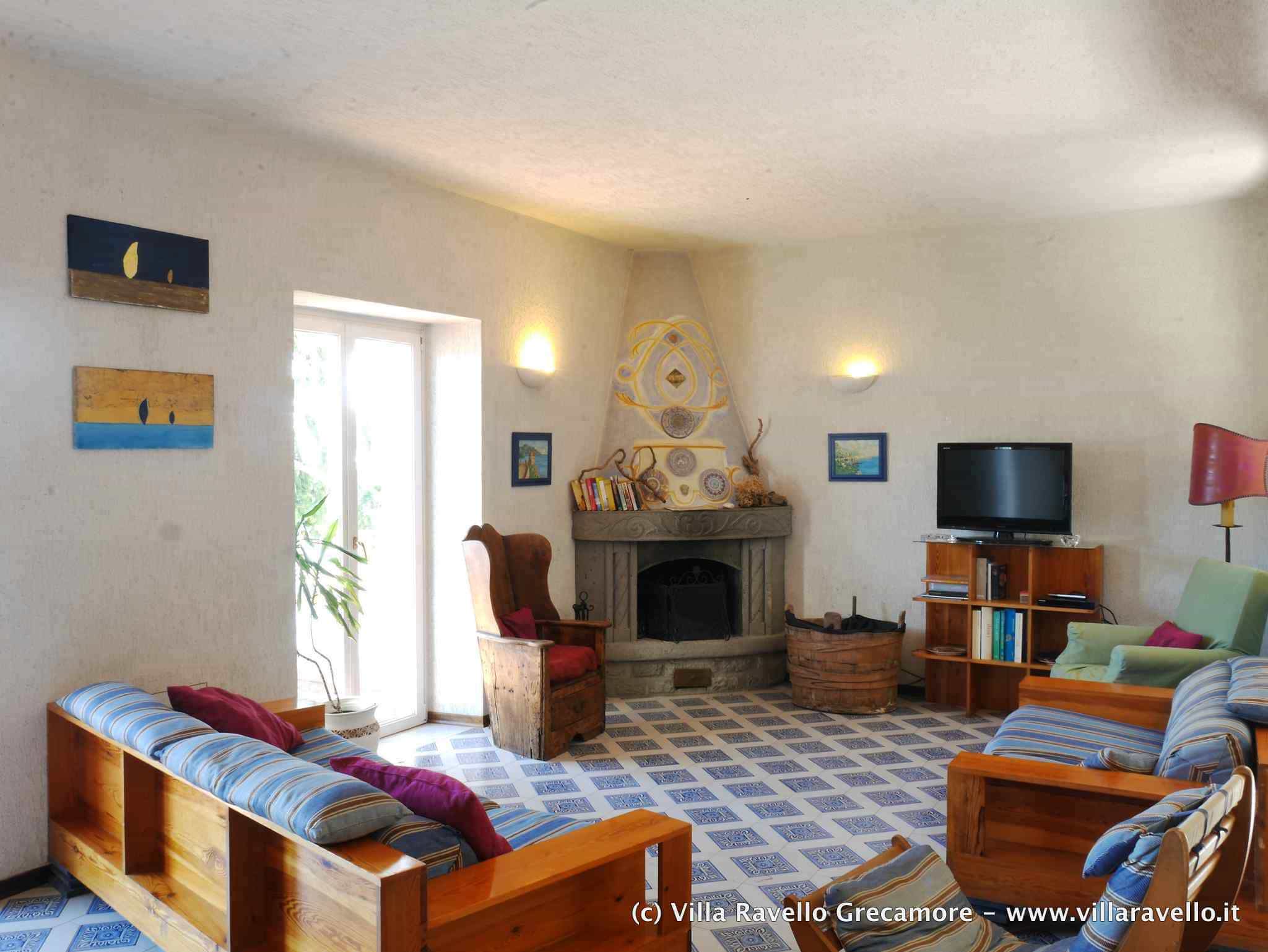 The villa's main accommodation is set over 3 levels and includes 5 bedrooms, 3 bathrooms, large living/dining spaces, modern kitchen and outside terraces and spaces.
On entering the main house you are greeted with stunning views of the Bay of Salerno, the rugged coastline and other towns along the coast. All main rooms have a balcony or terrace to enjoy these splendid views.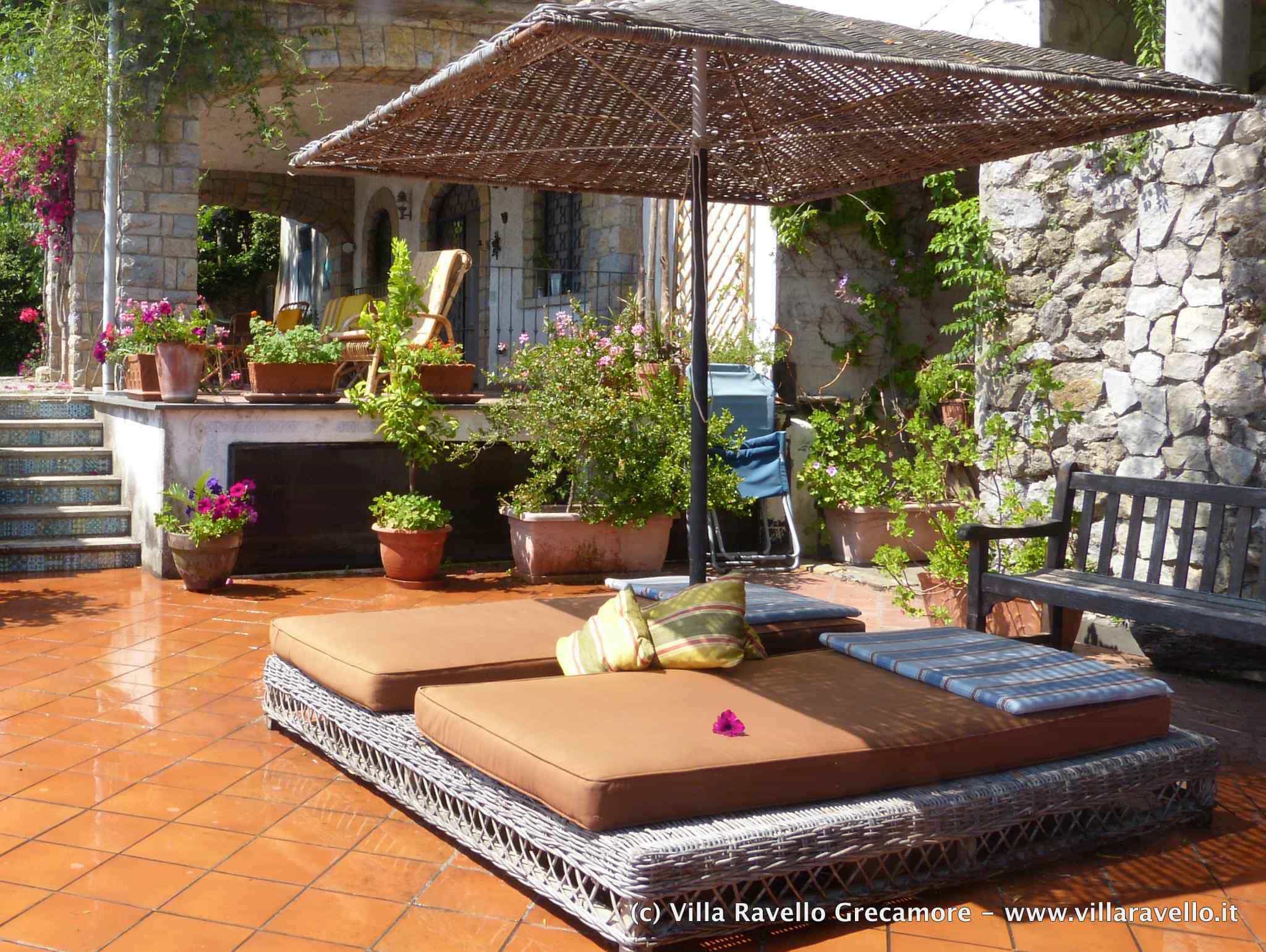 The large main terrace, connected to both lounge and kitchen, is the perfect place for enjoying al-fresco meals or just relaxing and taking in the scenery
Other outside spaces include sunbathing terraces, a covered portico an ideal cool dining place and rustic garden, all with same wonderful views. During the summer months we set up a kids pool for some water fun for our younger guests and well behaved adults.
The spacious accommodation both inside and out make it perfect for families or groups of friends to relax and enjoy this historic town. The other jewels of this amazing stretch of Italian coastline are close by.
Check Availability
Featured on TV!
Villa Ravello Grecamore was featured on TV programme, Homes by the Med, presented by Charlie Luxton. In series 2, episode 4, Charlie visits the beautiful Amalfi Coast to showcase properties in some of the towns, including Ravello. The video is a compilation of clips from the segment we are featured in with and a little accompanying music - a nice Tarantella, a classic type of music from our home city Napoli.
The Amalfi Coast episode was first transmitted on 4 April 2017 in the UK on channel More 4, one of Channel 4's offerings. The episode can be watched via the Channel 4 catch-up service called All 4 found on many smart TV services. Search for Homes by the Med, series 2, episode 4. Alternatively it can be watched online at Channel 4 website:
http://www.channel4.com/programmes/homes-by-the-med/on-demand/64931-004
What Guests Say
Gorgeous view! Thank you John and Paola for a wonderful time in your villa. Very spacious and steps from the center of town. We hope to be back someday!
We had a great time at Villa Ravello Grecamore. Paola and John were very hospitable and the place was comfortable, in a great location with really stunning views.